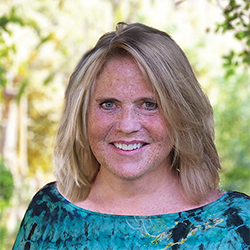 Kari Wrede has over 25 years experience in product development, graphic design and production, image archiving, project management, photo styling and retouching, wordpress and squarespace website development.
Clients and Licensors include: Kari designed and developed Stationery and Bath & Body products for Punch Studio and custom products for Nordstrom, Barnes & Noble, Hallmark, Sam's Club, Costco, TJ Maxx, Michael's, Ross and Macy's, generating over ten million dollars in sales. Licensing partners included museum quality antique image archives from The John and Carolyn Grossman Collection of Antique Images (now housed at The Winterthur Museum, Garden and Library), The Todd Kirshner Decorative Arts Collection, Cynthia Hart Victoriana, The Beryl Peters Collection of Victorian, Domestic and European Design houses and antique textile archives such as The Design Library.
Children's products design Licensing partners included Disney, Pixar, Marvel Comics, Viacom Teenage Mutant Ninja Turtles, Hasbro My Little Pony and Nickelodeon.
Restaurant work includes branding, website design and management, menus, promotional materials, signage.
Catalog work includes catalog layout in InDesign, photo styling, photographer's assistant, photo retouching and compositing in Photoshop, line sheets, style sheets for press release, proofreading.
Questions or feedback are appreciated.
Please include your phone number if you would like a return call.
WORDPRESS WEBSITES • SQUARESPACE WEBSITES • PRODUCT DESIGN AND PRODUCTION • CATALOG LAYOUT • GIFT BASKETS • GREETING CARDS • GIFT BAGS • GIFT BOXES • SPA PRODUCTS • GIFT WRAP • NOTEPADS • FRAMES • TABLETOP • 3D SAMPLE PRESENTATIONS • GIFT TAGS • PACKAGING • BROCHURES • CALENDARS • CATALOGS • WEBSITE BANNERS • WEBSITE DESIGN • BUSINESS CARDS • POSTERS • NEWSLETTERS • PACKAGING • E-BOOKS • POWERPOINT PRESENTATIONS • BOOK COVERS • SIGNAGE • POSTCARDS • LOGOS • CD COVERS • PRINT ADS • FASHION LINE SHEETS • GARMENT TAGS • LABELS • PHOTO AND VIDEO STYLING • PHOTO RETOUCHING • STOCK PHOTOGRAPHY • IMAGE ARCHIVIST